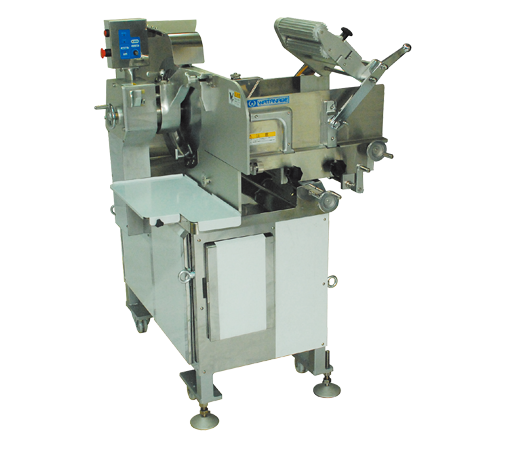 The easiest meat slicer to use and clean.
New finger switch is now available.
High-spec meat slicer, based on ergonocics design.
Centurion's characteristic features
Finger switch
Easy operation. Easy control of Continuous/One piece mode. Free hands for your better operation.
Detachable conveyor unit
Better hygine with easy clean construction.
New construction
Detachable Grinder unit.
Blade cover for cleaing time helps your safety.
10 Major-Feature of the Centurion
Continuous slice or single slice change can be done easily by the Finger switch.
You can receive the sliced meat easily and quickly.
There are no obstacles around your feet, with this simple design.
Easy adjustment, one rotation of the thickness adjustment dial eauals 1mm.
Removable grinder set makes cleaning the blade easy.
Easy washable helos reduce the costs.
Clear table, easy to keep clean.
Easy clean up, as there is no complex design between blade and mea carriage.
Adopt removable Jabara.
Thanks to Parts holder (Optional), easy to wash down.