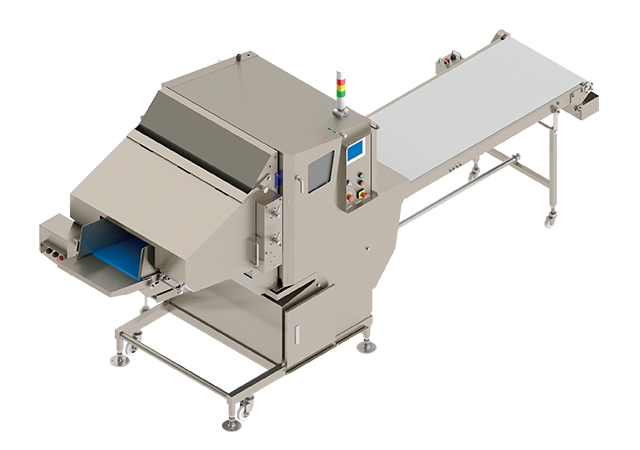 Expansion of productivity and safety,
new grade is lineup.
Continuous high speed slice, excellent wastage, and possible to various line conductor, expansion safety of Astron.
More productivity
Large sized infeed is newly designed. (W360mm × H200mm × L1,200mm) it can feed two products at one time.Max slice speed is 300slice/min.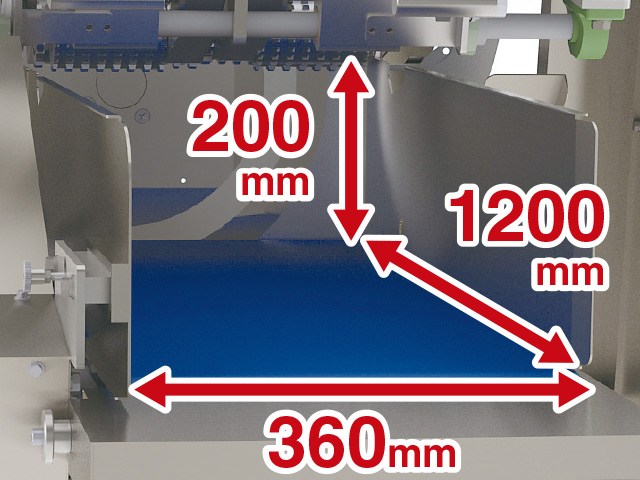 Infeed cover
The safety distance for the infeed part is insured with the bigger cover. All the covers, doors are with Interlock systems. Major rotatings parts all have covers for avoiding the accidents.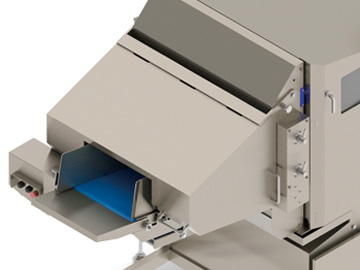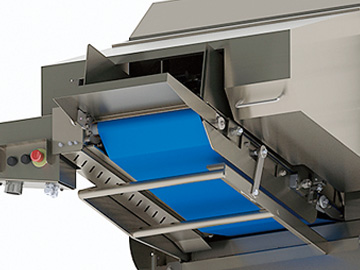 Safety control
Safety sensor is equipped on each cover. No covers, no machine operation. Also, dual safety control is adopted. More safety and reliability.
*Safety sensor means sensor which has superiority to current sensors.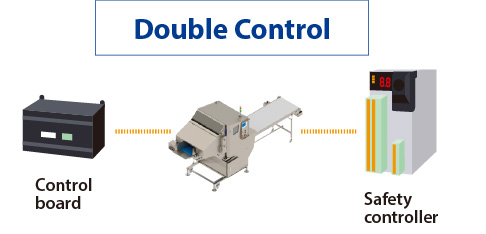 Outfeed cover
Safety distance is insured by the fixed cover. All the sensors control for the safety.