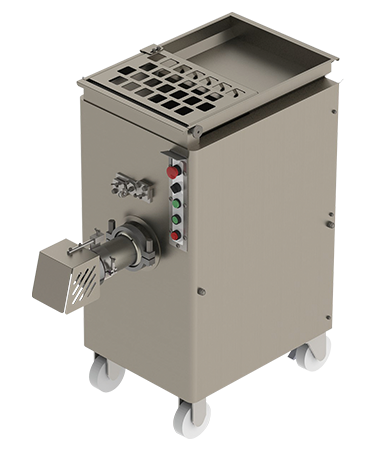 MIXER GRINDER HAS NEWLY JOINED
"WATANABE GREAT MINCE" SERIES!!
BETTER PRODUCTIVITY
Highly diveloped productivity by 50L hopper with a paddle.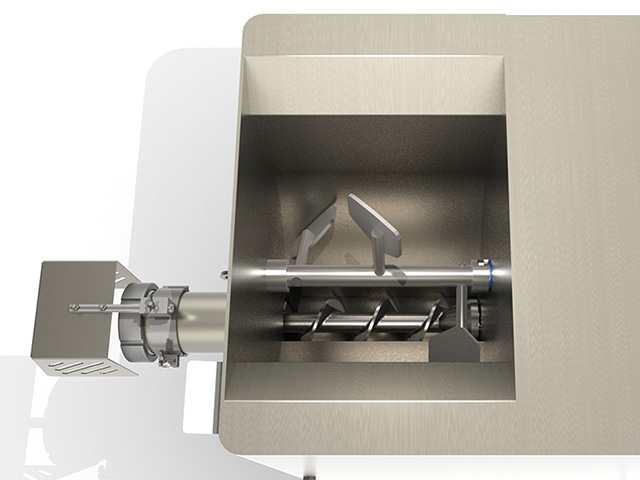 IMPROVES PRODUCT FRESHNESS
WMG-P22 has the excellent micing technologies as well as other WMG series. It keeps the freshness and the vivid color of meats without squashing, pulping, and temperature rise during operation. Quite small amount of meat is left in the barrel after operation.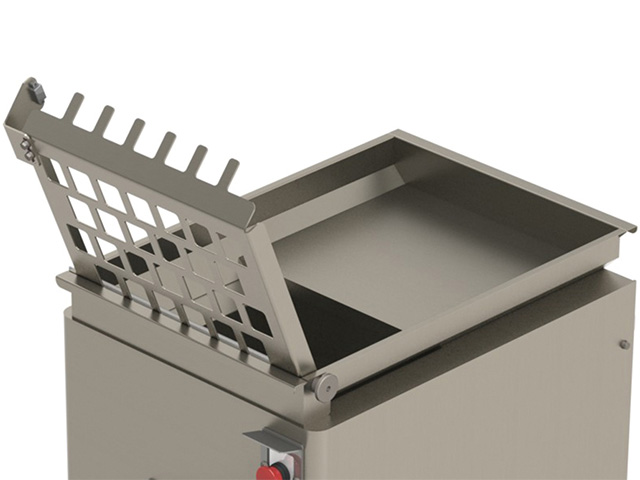 SAFETY
Interlock system is apllied to all opening and shutting parts.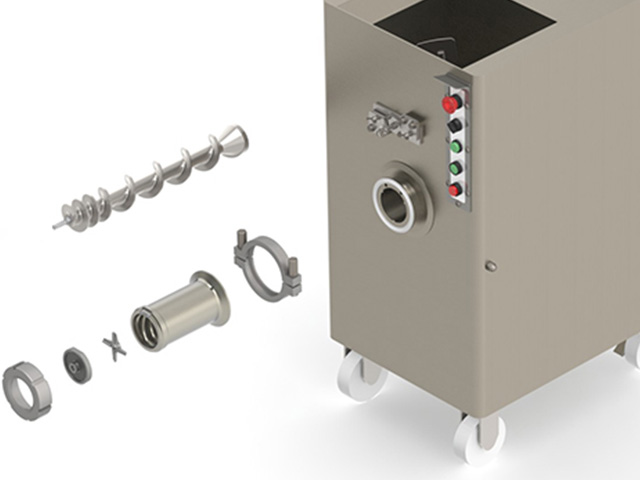 HYGIENE
The machine is washable. Barrel, feedscrew, paddle can be easily removed for cleaning.