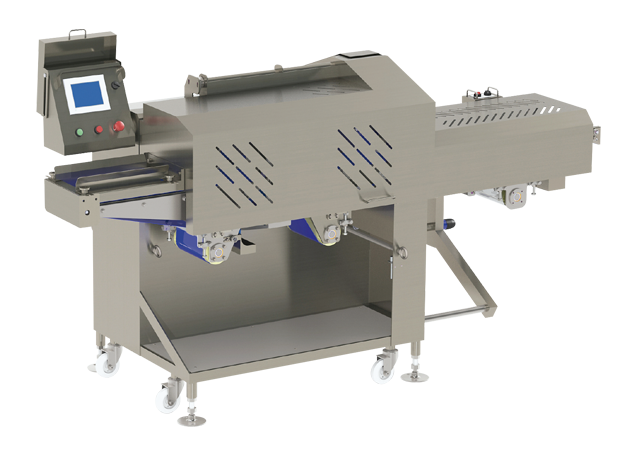 Only one unit is needed for your chicken dice cut.
SMART DIVISION
Use edge meat effectively by smart division function. Maxmize product yield.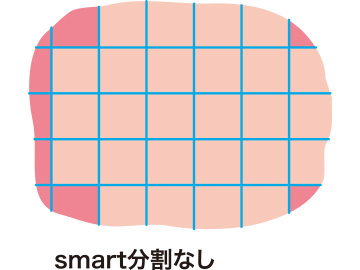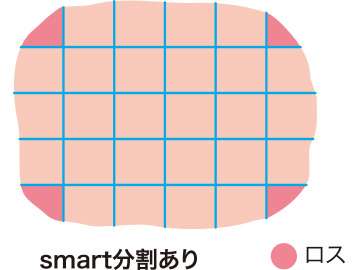 EASY-TO-OPERATION & SIMPLE TOUCH PANEL
Operation item is able to set in the program.
Everyone can operate easily. Machine can operate both "Dice cut mode" and "Slit cut mode" It helps to make variety of products.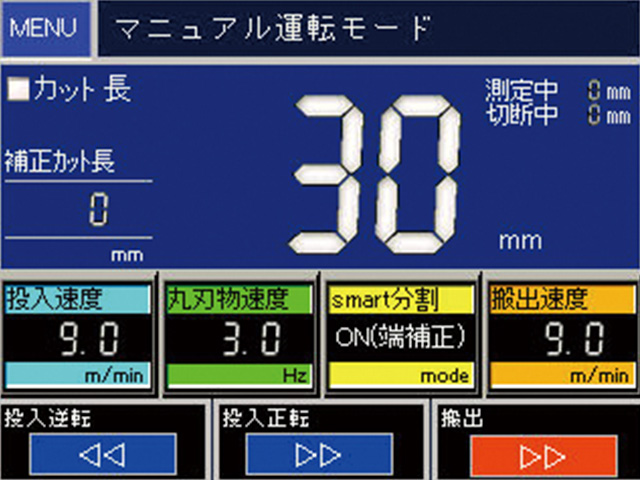 BLADE CASSETTE
1st cut, it can adjust by replacing the blade cassette.
(Changeable from 10mm pitch by 5mm increments) 2nd cut, it can adjust by touch panel.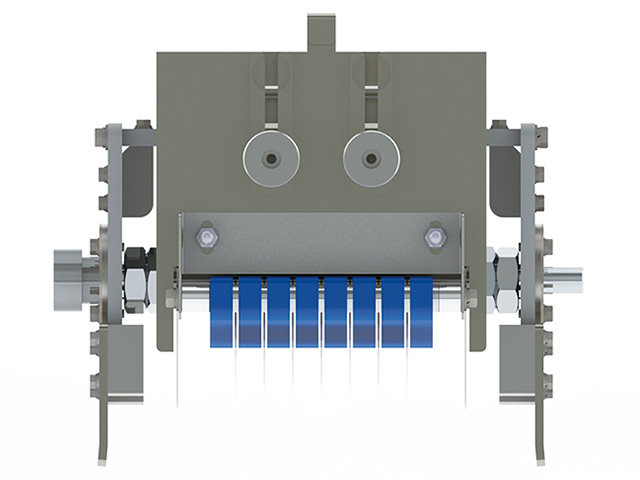 SAFETY
Inter lock systems are used for all covers. Reminders from the interlock systems can be chacked by a touch panel for your safety.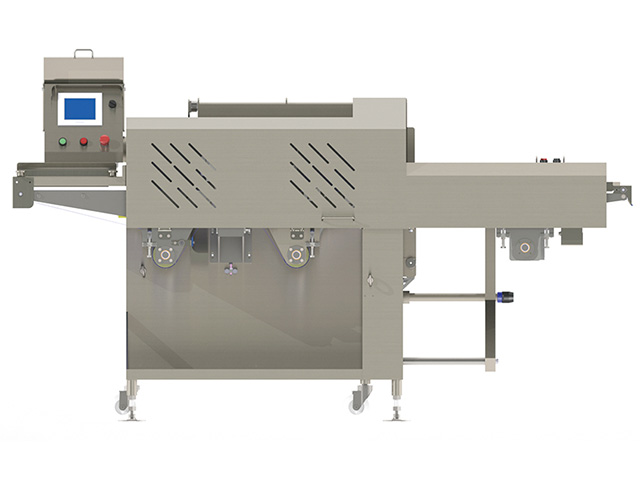 HYGIENE
Blade and conveyor belt are able to disassemble. Machine can be washed down.