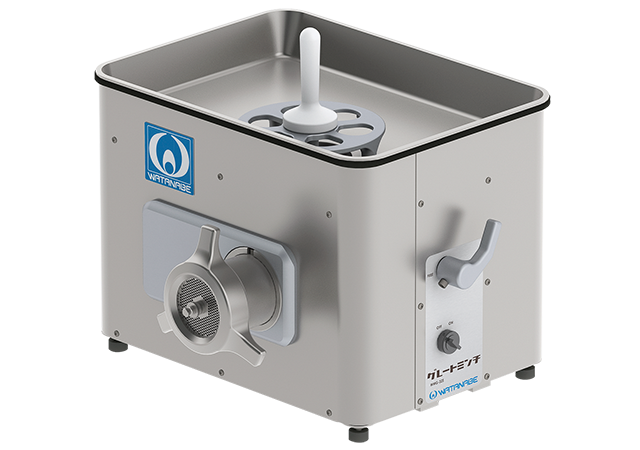 Interlock device with it.
Characteristic urger makes ground meat fresh!
Characteristic urger make your mince fresh.
Stainless steel made and the safety device for electrical safety with it.
Keep Product Fresh
Equipped with Watanabe's original auger, keep product fresh.
Good sanitation
Cylinder, auger, cap, and plate are made of stainless steel.
Simple and Compact
13kg less than the old model. Simple and compact machine.
Extra safe
Machine automatically stops by the overload of the motor.
Working efficiency
Meat receiving section is wide, which contribute to improve working efficiency.
Easy cleaning
It's very easy to disassemble each part to wash.