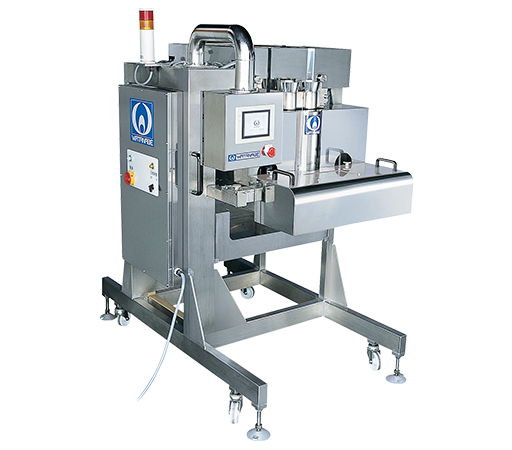 Variaty of shingling is available by the customized conveyor.
Normal shingling and special shingling, a variaty of shingling is available. Continuous feeding of sliced products gives more efficient operation. More accurate topping is available by choosing proper Blade rotation.
Slice feature
Circular blade rotates nad the carriage itself moves and cut. Blade speed, Carriage speed, all adjustable for each products. Topping might be able with this machine.
Holder
Continuous feeding is available.
Product holder is easy to be changed. Good hygine.
Conveyor system
Continuous operation are available.
Stucking, Shingling and Zigzag, variety of lines is available.