WVC-P1100LH / P1100-FRH
Vacuum packaging machine Compack P1100LH / FRH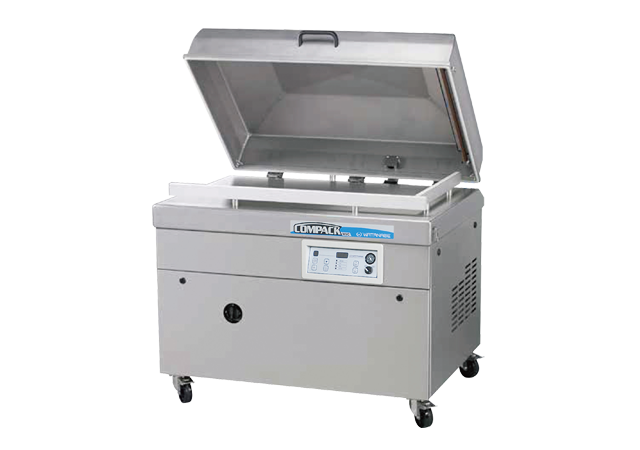 Feature
Pump (160m3/h 300m3/h)
Easy to warm the pump up by pressing one switch.
Spacer and spair parts kit come with.
Digital control panel (Vacuum, Seal are all digital control)
Meat block program is available.
Better hygine with flat stainless steel chamber. High counter bar minimize the slipping of the plastic bag.