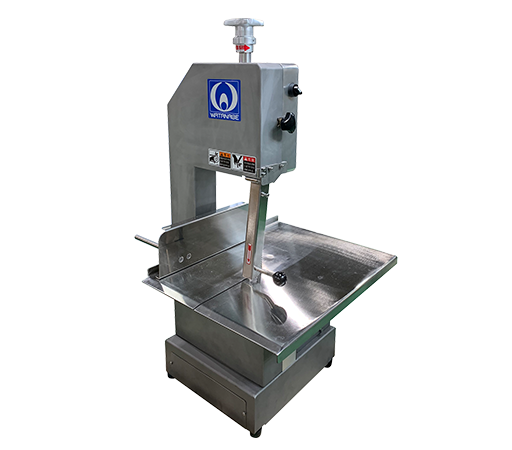 Compact and convenient tabletop Bandsaw.
Safe with equipped interlock system.
Easy to operate. Detachable most of the parts without any special tools.
Safety Inter-Lock System
If the door is opened, machine will stop automatically.
For frozen food
The machine is suitable for cutting frozen food such as;
Frozen meat/ Frozen fish/ freezing vegetables/ bone-in meat/ broiler/ spiny lobster.
High quality production
It can slice by high-speed blade rotation, and slice surface is very fine.