WMG-M12ST / DX
Great mini mincer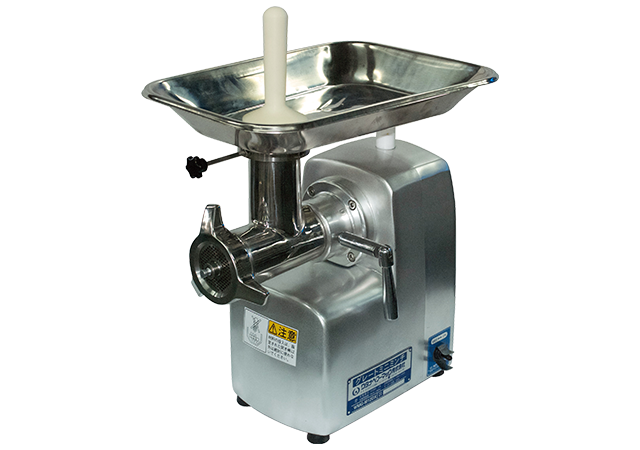 Keep freshness after grinding.
Small, but powerful unit.
Characteristic urger make your mince fresh.
Urger, roll, nut and meat pan are all make from stainless steel.
Easy cleaning
It's very easy to disassemble each part to wash.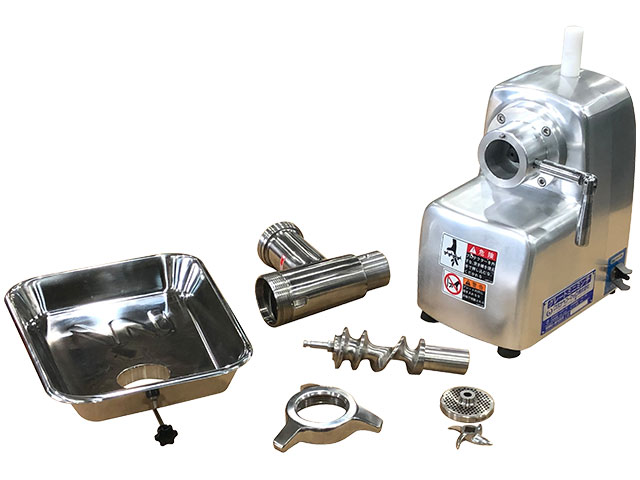 Roll, Urger, Nut and Plate are all stainless steel made.

Compact table top machine is also the less noize machine.
Keep products fresh
Equipped with Watanabe's original auger, keep product fresh.
Good sanitation
Cylinder, auger, cap, and plate are made of stainless steel.