RC-40
Mainca Kneader Mixer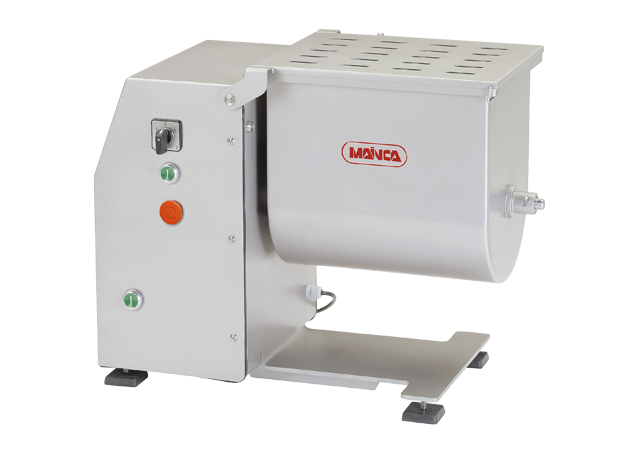 Table top keader mixer.
From Sausage patty to Gyoza dumpling.
One fin style does not damage meats and keeps its original taste.
Mix and Knead, both action in one unit.
Special spatula for keeping meat quality.
Rotating parts are designed as all the products inside can be taken out.
T shaped spatula gives better mixing.
Soft, Hard and Well, 3 programs are available.