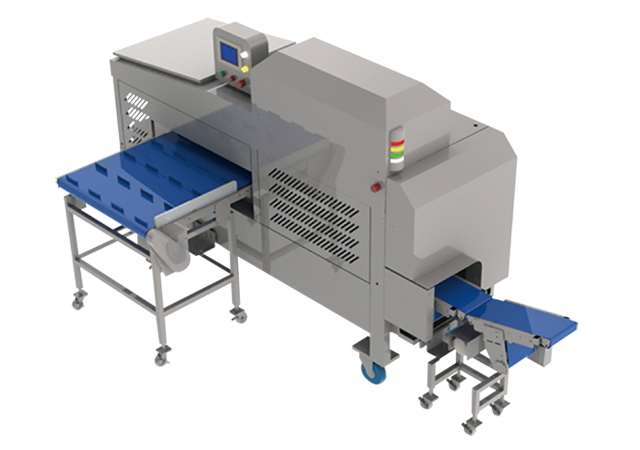 "Stealth Control System" keeps cutting your products to with the target weight.
"Stealth Control System" gives you more accurate portion controls. Simple and user friendly touch screen improves your operation.(140R)
Simple control
The touch screen setting is only to set the weight. No mold change for setting portioning weights.
(e.g. 80g, 95g, 103g, 122g)
Non-stop slice mode
After setting the weight, only pushing start switch is needed. Then you can continure to feed the product for the continuous slice operation.
Newly invented weight control system
The mold is with Watanabe special new press system. meats fit perfectly. This gives the accurate weight control.
Patented scissors cutting system
Watanabe characteristic cutting system gives the beautiful products.
Safety control
With World 1st class interlock system, the best safety is promissed.
Hygine
Wash down machine. Easy to detach the parts without tools, even the special lif comes with for detaching the mold. Parts trolley comes with.
Cleaning guidance is programed, everybody can clean easily.