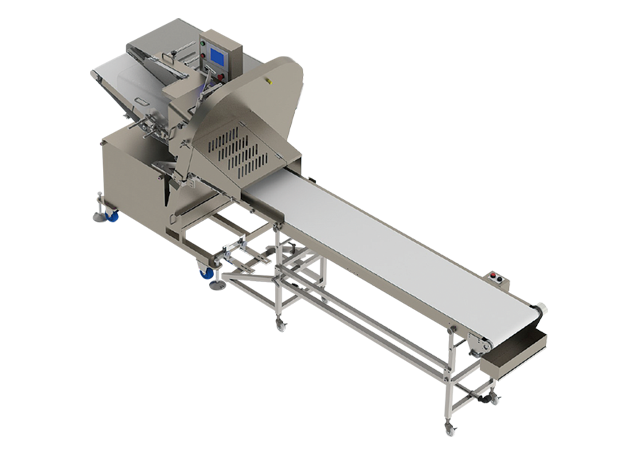 High Speed Slicer for Chilled Meat Patented
Even pork belly fits in Infeed conveyor. Wide range of slices is promised.
Amazing safety feature : Inter-Lock system
Simple design, Inter-Lock system brings perfect safety. It even has a special tool for blade exchange.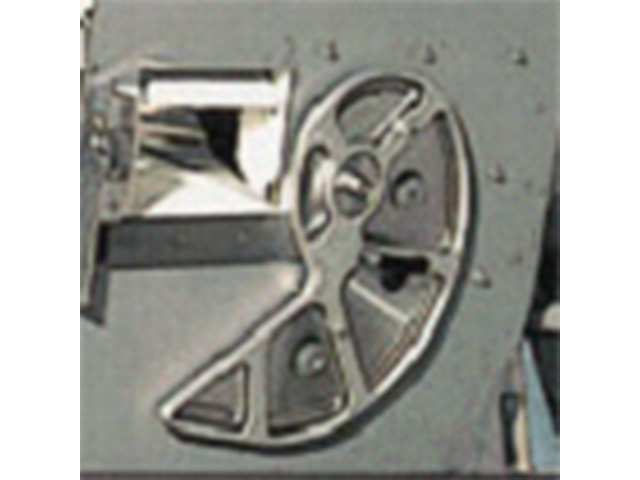 Only takes a few minutes to disassemble for wash down.
Does not require any tools for disassembly or mounting.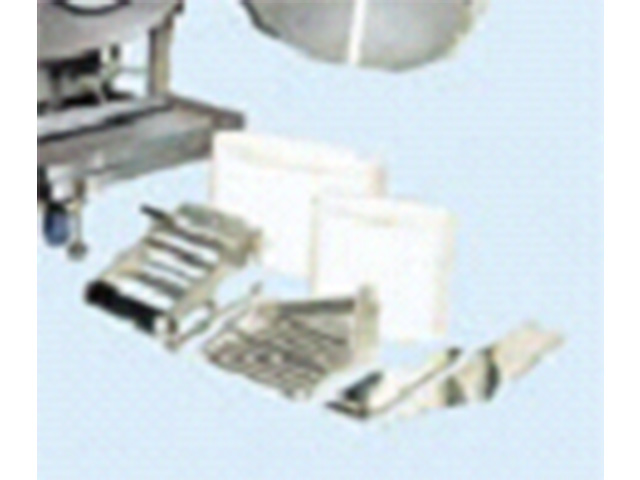 Thickness Control by 0.1mm
Combination of reliable Programmable controller and High class servomotor makes it possible to control the thickness by 0.1mm and for a steady meat feed.