TS-ESA
Semi auto Tender star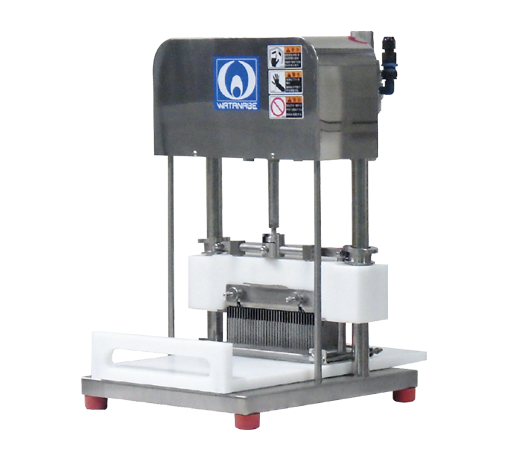 TENDERIZE THE MEAT BLOCK (WITHOUT BONES) UP TO H110mm × W310mm!!
SHORTEN THE COOKING-TIME WITH KEEPING THE DELICIOUSNESS.
The appearance of tenderized meat is quite neutral. It is appropriate to be used both in block and sliced meat.
MAKE DIFFERENCE FROM COMPETITORS BY THE ADDITIONAL VALUE
This machine makes the tough meat softer. You can change the low-grade-chewy-meat into high-grade-softer-meat by tenderizing.
EASY REMOVAL OF BLADE SET FROM THE MAIN BODY
It is quite easy to disassemble the blade set from the main body. Better hygiene can be achieved by this system.