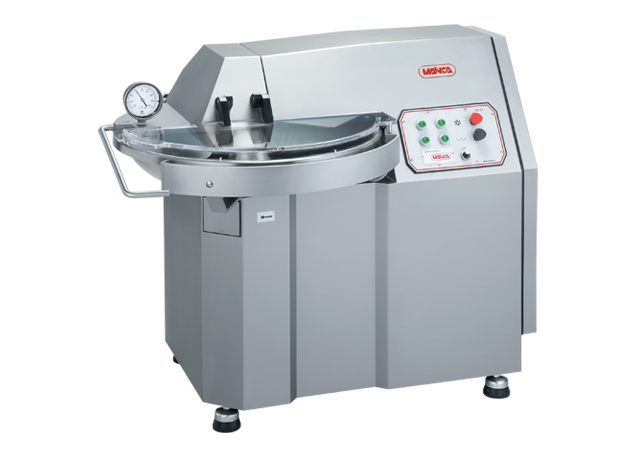 Large bowl cutter.
Available to operate with checking the temperature.
Selective functions with 4 types of blade and bowl rotation. Interlock safety device works immidiately when the lid is opened.
Knife and bowl are adjustable. 4 types of setting are available.
Knife cover is automatically stopped by Interlock system.
Main parts are made of stainless steel, good against rusts.