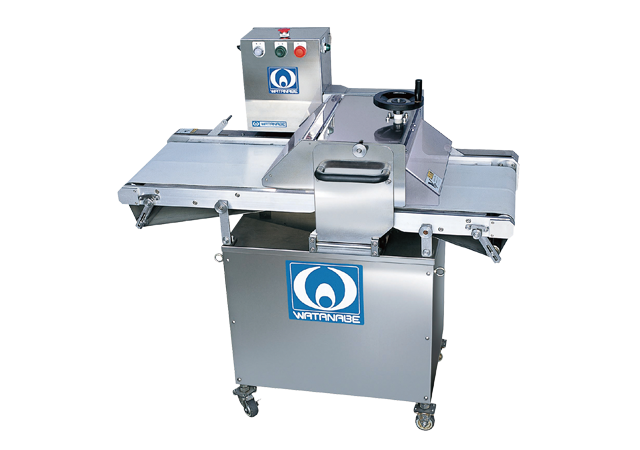 Large-size Automatic Meat Feeding Tenderizer
Tenderize Pork loin chop, Steak, Chicken breast... many products can be soften.
Continuous feeding is available for a high volume production. Inter lock system keeps you safe. Available for a slit cutting by changing a set of blade unit.
Make your hard products softer and softer.
Tenderizing for pork cutlet, steak, fried chicken.
Capacity increased by the continuous flat conveyor. (pork loin: 7,200 pieces/h)
High safety by the Inter Lock system.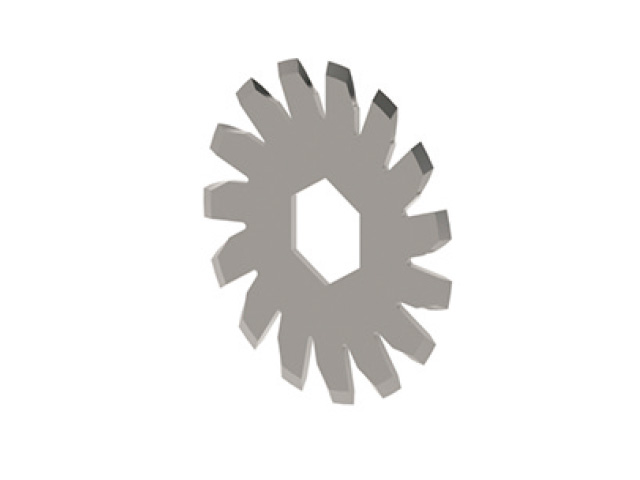 Tenderizing by a star-shape blade.
The gap between the blade set is adjustable by a smooth handle.
Hygiene concerned by easy attachment of a blade set.
Easy maintenance and daily care friendly.