WVC-P600(G)
Vacuum packaging machine Compack P600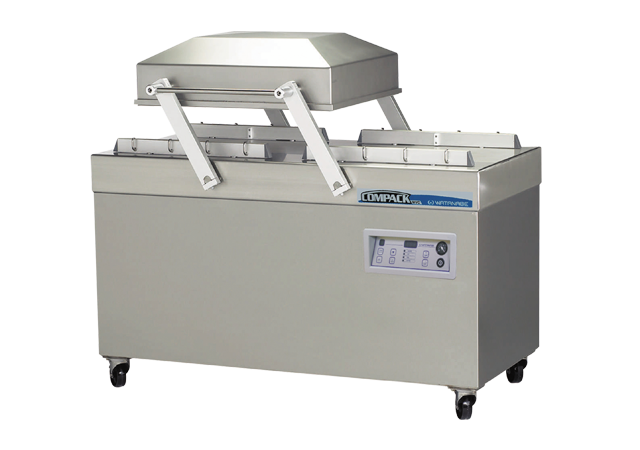 Useful double chamber.
Easy to cleand up.
Available to keep feeding bags on 2 chambers for more production amount. From small bags to bigger bags.
Easy to clean the flat chamber for the better cleanability.
Standard Equipment
Insert Plate
The plate and the lid are made of stainless steel.
Digital operation panel (w/ memory of 10 settings)
Pressure sensor
Soft air (digital control)
Options
Gas Flush
Seal wire - 8mm × 1
Seal wire - 5mm × 1, 0.9mm × 1
With digital memory feature.
High performance double chamber at a low price.