WMG-B32 / B32A
Box mincer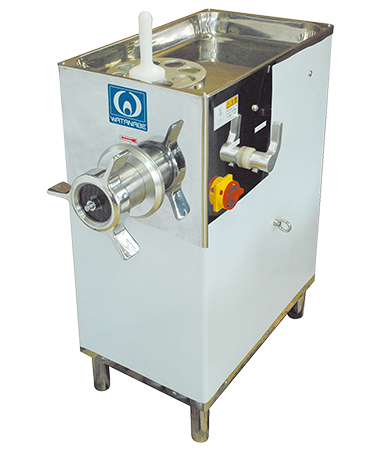 5HP powerful motor!
5HP high power motor.
Wider hopper and characteristic urger make your mince fresh.
More productivity with 5HP motor. Wider meat pan gives the efficiency, and new roll contributes to freshness.
More productivity with 600kg/h!
Working efficiency
Meat receiving section is wide, which contribute to improve working efficiency.
Good sanitation
Cylinder, auger, cap, and plate are made of stainless steel.
Easy detachable construction
Only pulling the lock lever down to detach the roll. Easy cleaning.
Variety of plates
Various range of plates and knives.
Keep Product Fresh
Equipped with Watanabe's original auger, keep product fresh.