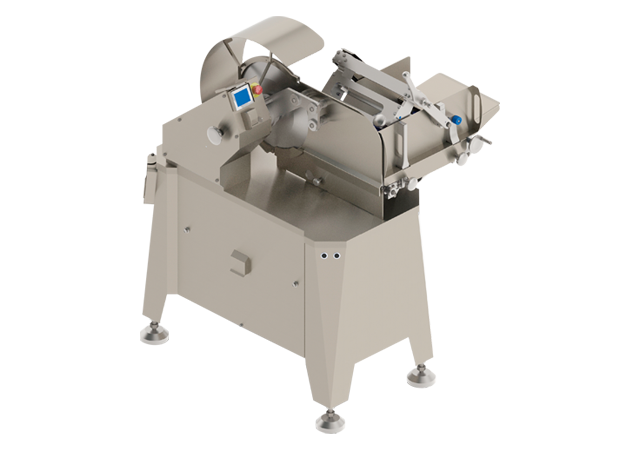 Standardization of product development
WMU-350S "Ultima" helps standardization of your product making.
"Experience", "Sense" and "Sensitivity" of current slicer operators are now visualized with Ultima. To your higher productivity and quality, less product variation, ultima would contribute.
Blade cover
Fixed blade guard prevent the unconcious acces to the blade zone. Safety guard for the blade zone eliminates risks of cleaning process.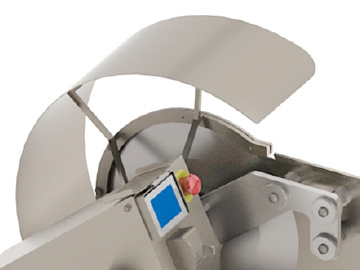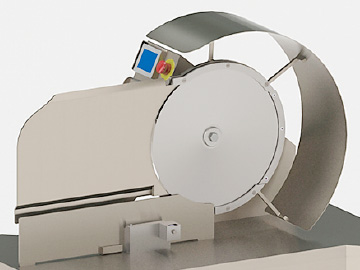 Blade side guard
Interlock is on Blade side guard part. It eliminates the accidental start.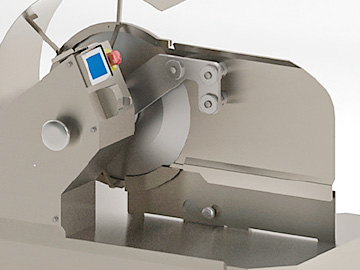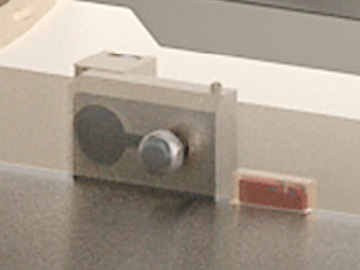 Meat stopper plate
New fixed meat stopper eliminates the chance to access the blade zone.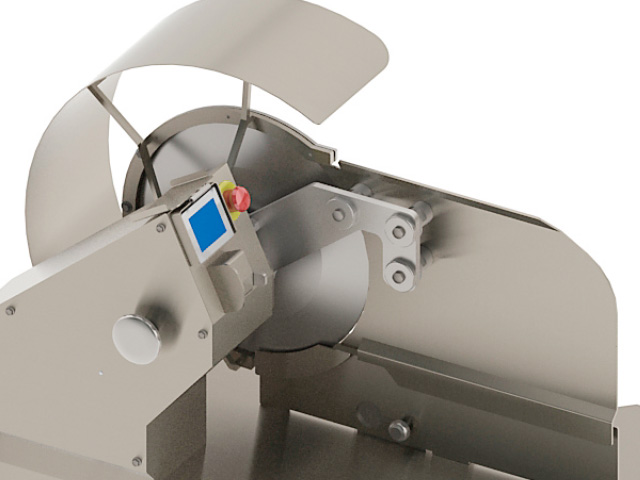 Safety
Aiming to the "reduction of accidents and hazards" of Food processing industry. WATANABE FOODMACH enforced risk assessment based on International safety standard. Due to following 3 steps method, Ultima has less risk ever.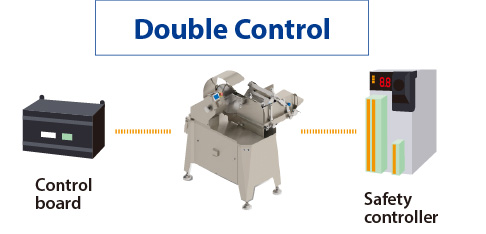 Grinder
When the blade sharpening mode is activated, the blade cannot start rotating without Grinder unit.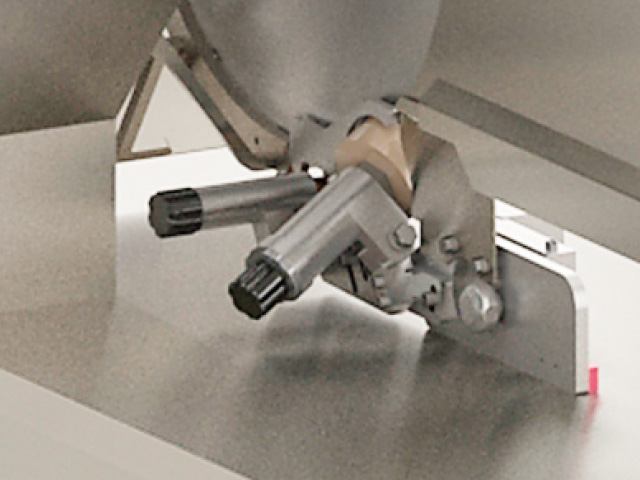 Sanitation
WMU-350S is flat and seamless full stainless steel body that machine can be easily wash down. Flat and seamless body design help to reduce for cleaning time.