WFC-V360D
Chop cutter Vortex α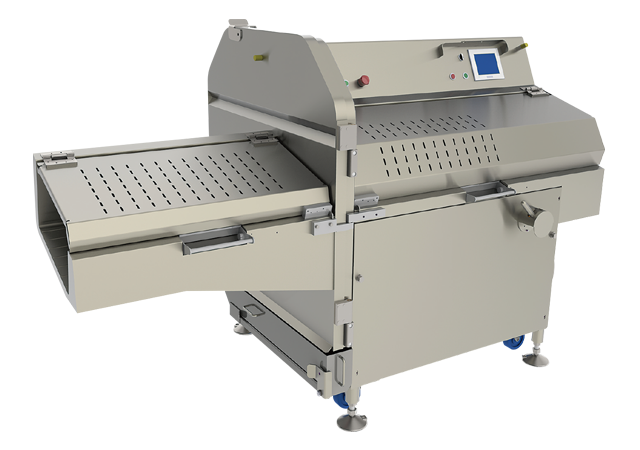 FOR YOUR PRODUCTION EFFIECIENCY!!
Safety construction for all the operator.
All covered infeed/outfeed, and interlock system for the cover, when it is run. All accesses are shut out.
Also the electrical safety is insured.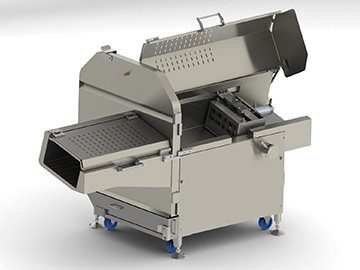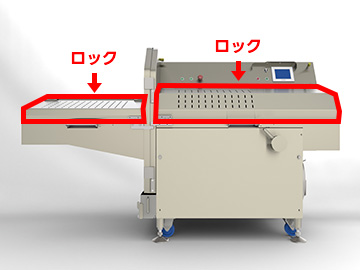 IMPROVED SLICE QUALITY
Outstanding better operation efficiency. The finest accuracy and the most artistic slice edge in the world.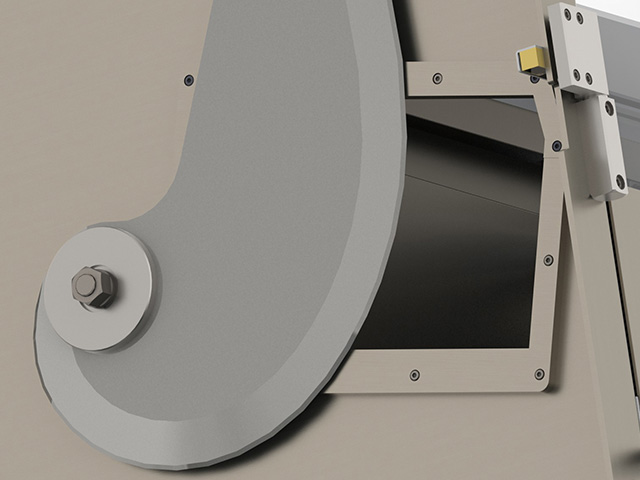 MORE PRODUCT YEILD
Less meat dust inside of the blade cover. New meat catcher achieves less slice loss, the least is 20mm. Modify it 20, 30, or 40mm depends on the products without any tools.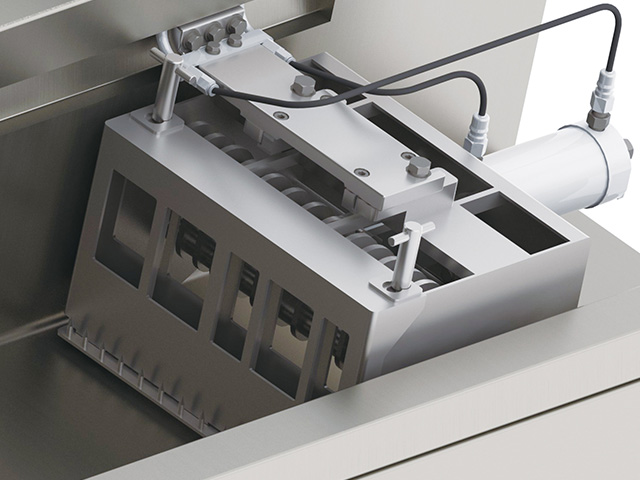 SLICE CAPACITY
The maximum 380 slices/min. is available.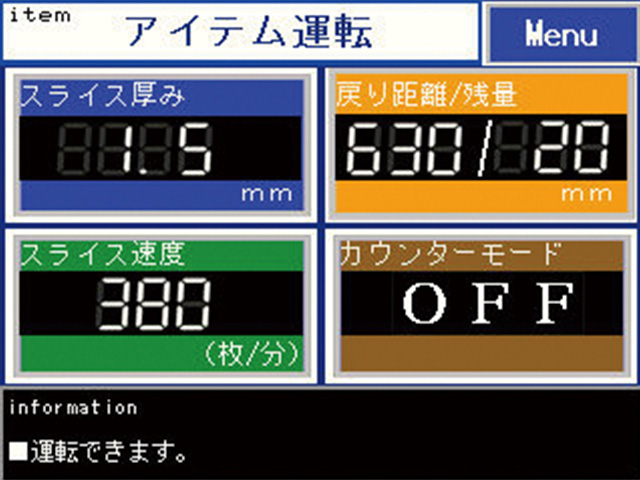 SAFETY SYSTEM
A heavy blade is easy to detach with the safety blade detaching device.
Easy to clean the blade and the main frame.