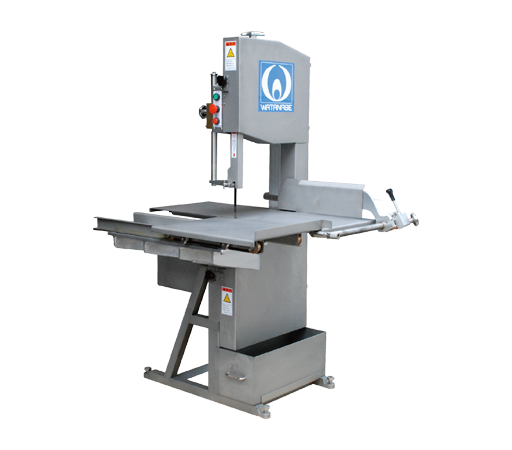 Floor standing Bandsaw machine.
Outstanding wheel speed!
850mm table height is set for your daily operation.
Blade guide stopper, Interlock device... for your usage and safety.
Safety Inter-Lock System
Both upper & lower door equip the interlock system, machine stops when the doors open.
Blade Guide Stopper
Equipped blade guide stopper, and even in case the screw becomes loose, blade guide doesn't fall.
Brake motor system
With the brake motor, blade stops completely right after finish operation.