WVC-B420
Vacuum packaging machine Compack B420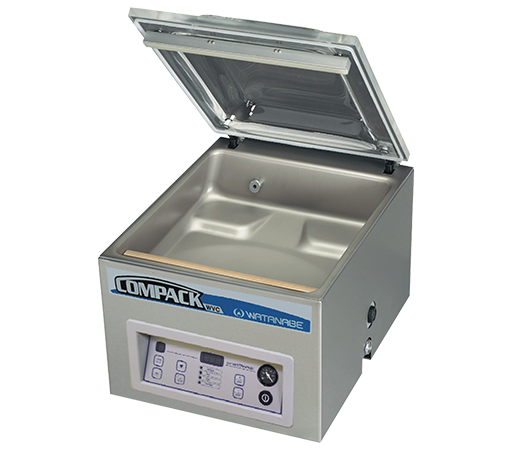 Compact and useful table top vacuum packaging machine.
Simple and compact table top model.
You can check the inside even when the machine is working.
Feature
Easy to warm the pump up by pressing one switch.
Spacer and spair parts kit come with.
Goog performance, maintenance charge is also low.
Digital control panel (Vacuum, Seal are all digital control)
Soft air function.
Option
Gas pack
Seal wire - 8mm × 1
Seal wire - 5mm × 1, Ø0.9mm × 1