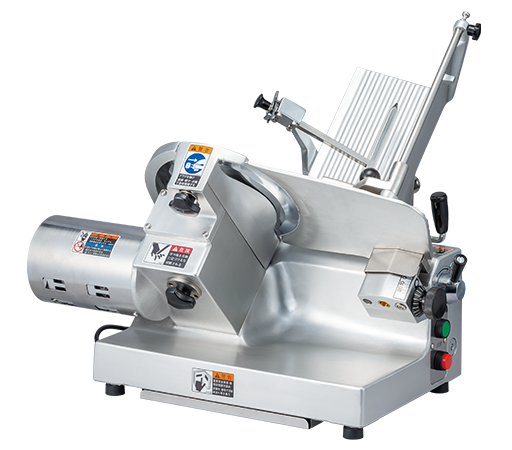 Multi-purpose small table top slicer.
Easy to handle and sanitize.
Packed up Watanabe slicer technology, one machine gives you a lot of availability.
Higher, easier and safer.
Designed for easy disassembly and cleaning.
Stainless steel and anodic oxide coating construction ensures a bright, clean and long-lasting finish.
Operation is smooth and quiet by the same all-gear transmission.
The clutch can be turned off for manual operation.
For slicing Process meats.