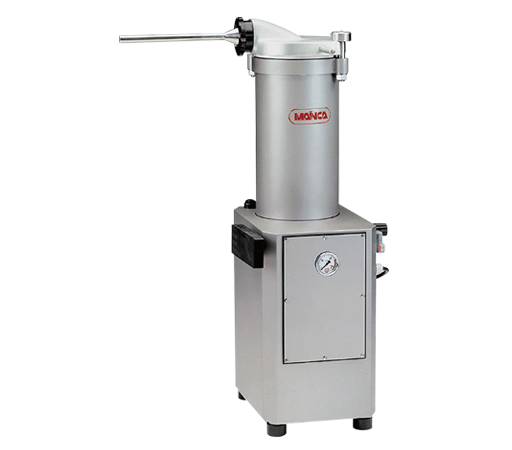 This stuffer works as you like.
Easy to handle, just press the Knee lever.
Airtight lid and bowl contribute to use up all the patties.
Efficient design
Cut products don't remain with accurate cover.
Better stuffing nozzle for preventing the color change of the meat.
Use
Easy operation with Knee switch.
Hygine
Food zone parts are easy to be detached.