WTD-T161
Tornado 160 Timing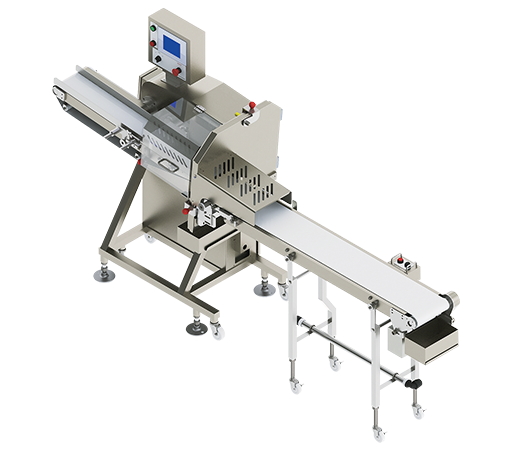 For cutting Long size product.
Even able to cut in/on the production line with "Characteristic Timing Cutting System."
Easy slice setting with the program.
Good fits with your silice line.
Compact body and easy handling. Safety is insured with Interlock.
Blade cover comes with.
Only 1 minute to detach the parts for Cleaning. Washable machine.