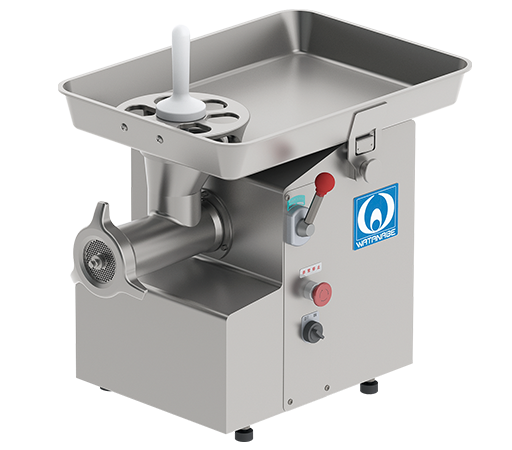 WATANABE SPECIAL BARREL KEEPS THE FRESHNESS OF MEATS AFTER GRINDED!!
KEEP FRESHNESS OF MEATS WELL!
The special barrel keeps the freshness of products.
WELL SANITARINESS
The barrel, feeding screw, locking ring, and meat tray are all stainless steel made.
PREVENT THE DISASTER BEFORE IT HAPPENS
The emergency stop and safety sensor prevent the danger.
SAFETY DEVISE
The top priority of this machine is a safety. The centre of the machine desigh is a protector.
EFFICIENT USE
The wider meat tray gives you more efficient operation.
EASY TO ATTACH/DETACH THE BARREL AND FEEDING SCREW
Only one lever for attaching/detaching them. Easy to be cleaned up!