WBG-410S
Super big 410 S Line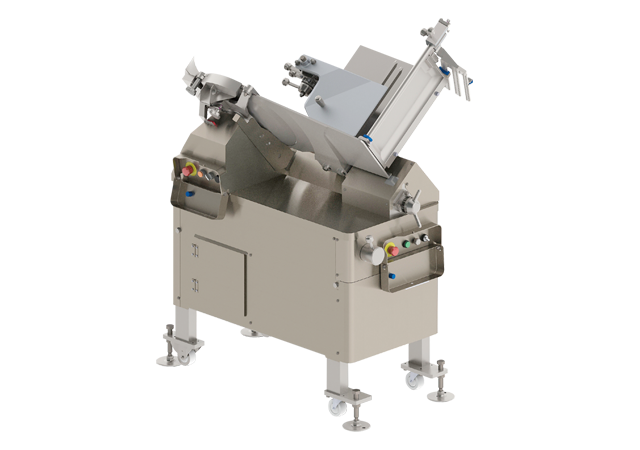 More hygine, More safety.
New standard of Frozen meat slicer.
New generation Frozen slicer.
Easy cleaning and more safety on it.
Cover
Blade cover
Blade cover with Interlock. Machine never starts without Cover. Interlock grinder unit and Extra Emergency stop on the unit eliminates the accidental start.
Grinder cover
When the blade sharpening mode is activated, the blade cannot start rotating without Grinder unit.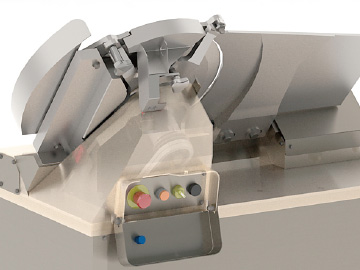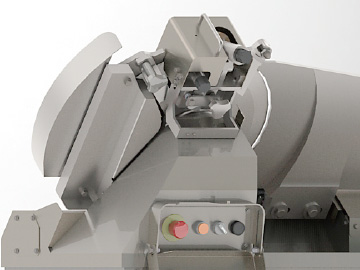 Safety control
Safety sensor is equipped on each cover. No covers, no machine operation.
Also, dual safety control is adopted. More safety and reliability.
*Safety sensor means sensor which has superiority to current sensors.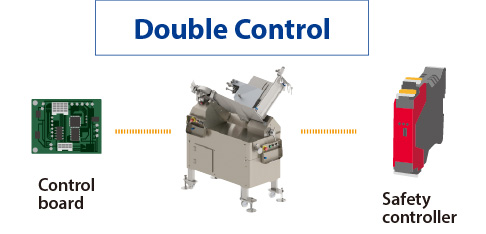 Sanitation
With high standard design, it can be saved a lot of time for a cleaning by using water splash.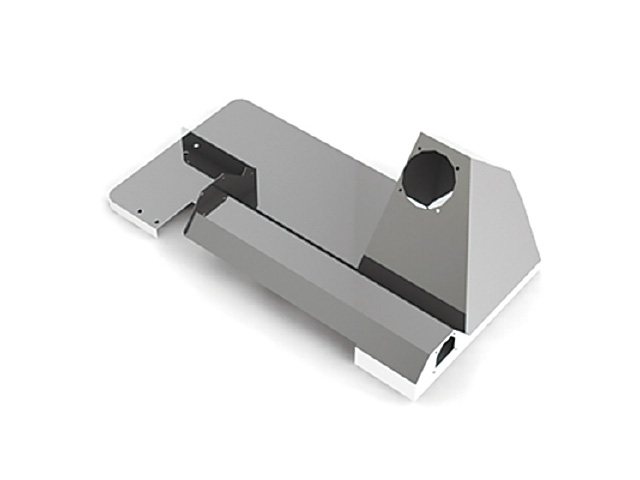 Blade stop
Blade stop time is minimized by a new Watanabe stopping system.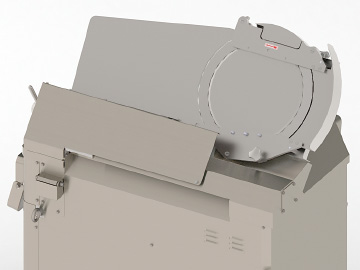 Option
Blade cover for cleaning comes with. Blade detachable model also available. Now you can even "wash" the blade easily.