WBG-350DX
Super big 350DX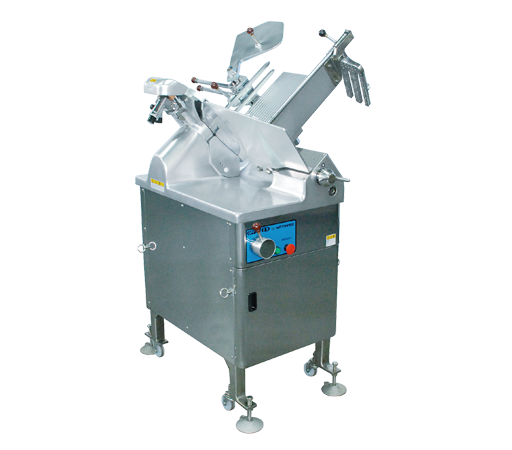 Model with front stopping device of meat carriage.
Easy to feed the next products.
Integral upper frame gives you more clenability. From thin to thick, easy to control by one handle.
Much more safety, Much more sanitation
One unit of blade cover and blade support plate, which contribute to much more safety. From blade drive part to the thickness plate drive part becomes one unit.
From thin slice to thick slice
It can adjust slice thickness from 0mm to 25mm, and be able to cut the meat with many kinds of thickness.
Always stops at front side
The tank always stops at the front side of operation panel. It is very easy to install the next meat. There is no need to adjust even after changing slice speed.
A Pioneer in Frozen Meat Slicers.
A longtime seller with reliability and results!
The most powerful machine in the food processing machine industry!