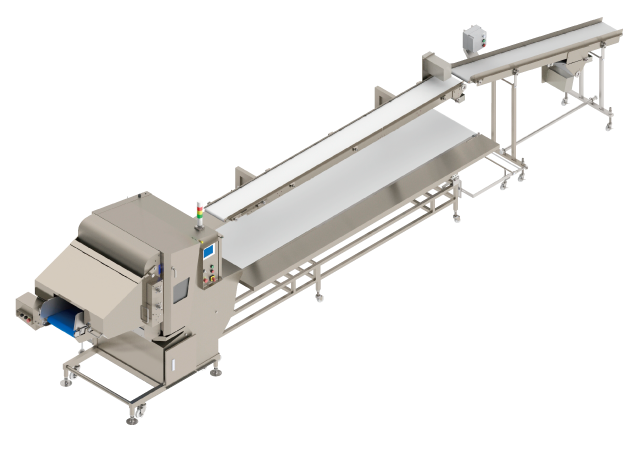 New lineup for innovation of product line. Galaxy S line.
Galaxy, high volume and flexible productivity, now has more safety.
For your quality and yeild.
Circular blade condition and machine's setting are the most important points for "Slice".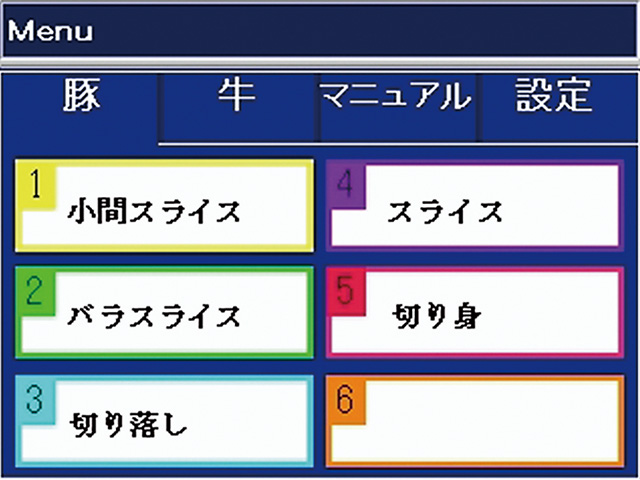 More productivity
Large sized infeed is newly designed. (W320mm × H185mm) Flexible upper feeding conveyors grip the product tightly for the stable slicing. Max slice speed is 120shot/min. 500kg/h.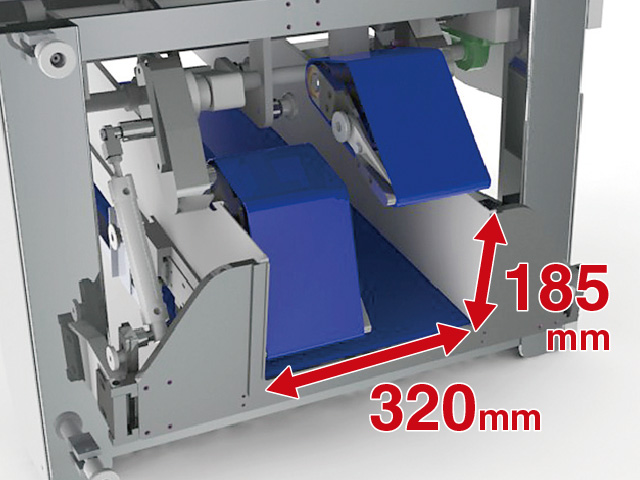 HYGIENE
Machine,especially around the slicing position can be washed down,leading to the shortening of the cleaning time.(About 30 minutes for cleaning up with 2 operators.)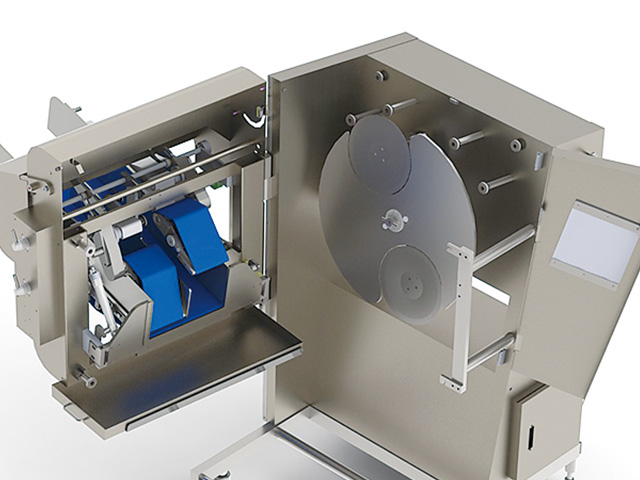 Infeed cover
The safety distance for the infeed part is insured with the bigger cover. All the covers, doors are with Interlock systems. Major rotatings parts all have covers for avoiding the accidents.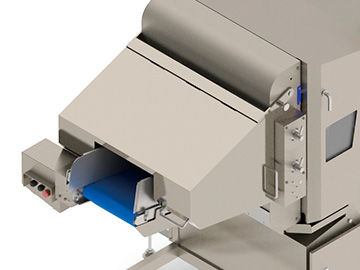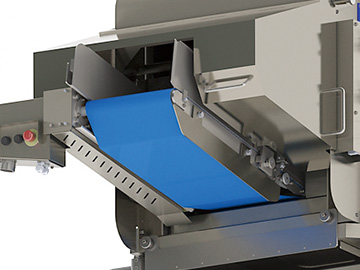 Outfeed cover
Safety distance is insured by the fixed cover. All the sensors control for the safety.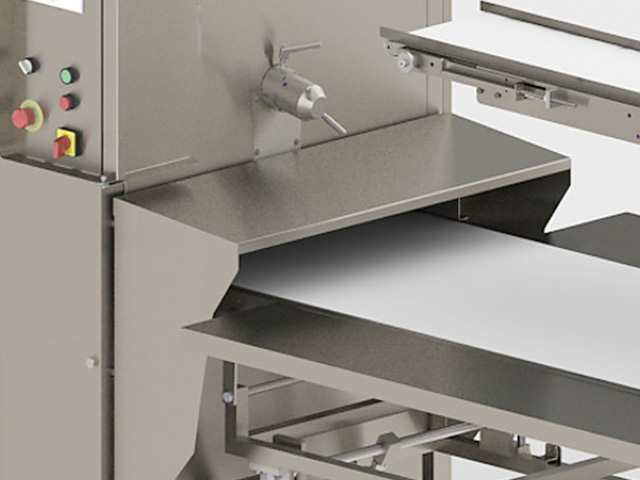 Safety control
Safety sensor is equipped on each cover. No covers, no machine operation. Also, dual safety control is adopted. More safety and reliability.
*Safety sensor means sensor which has superiority to current sensors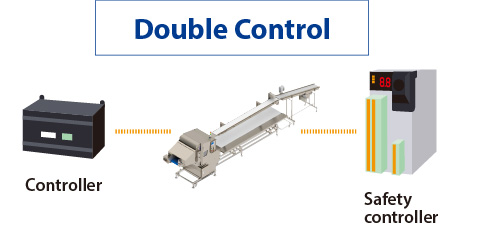 Other devises
Meat detecting sensor


Gives you alart, when the sliced products is getting smaller.

Outfeed conveyor


Conveyor length can be changed to your order. (Optional)